Feeding 5,000 Re-Creation Marks Public Celebration by Churches in Hull
Thursday 8th June 2017
Saturday 17th June is Fish Saturday in Hull as the Believe in Hull partnership of churches gives out thousands of fish sandwiches and knitted fish to the public.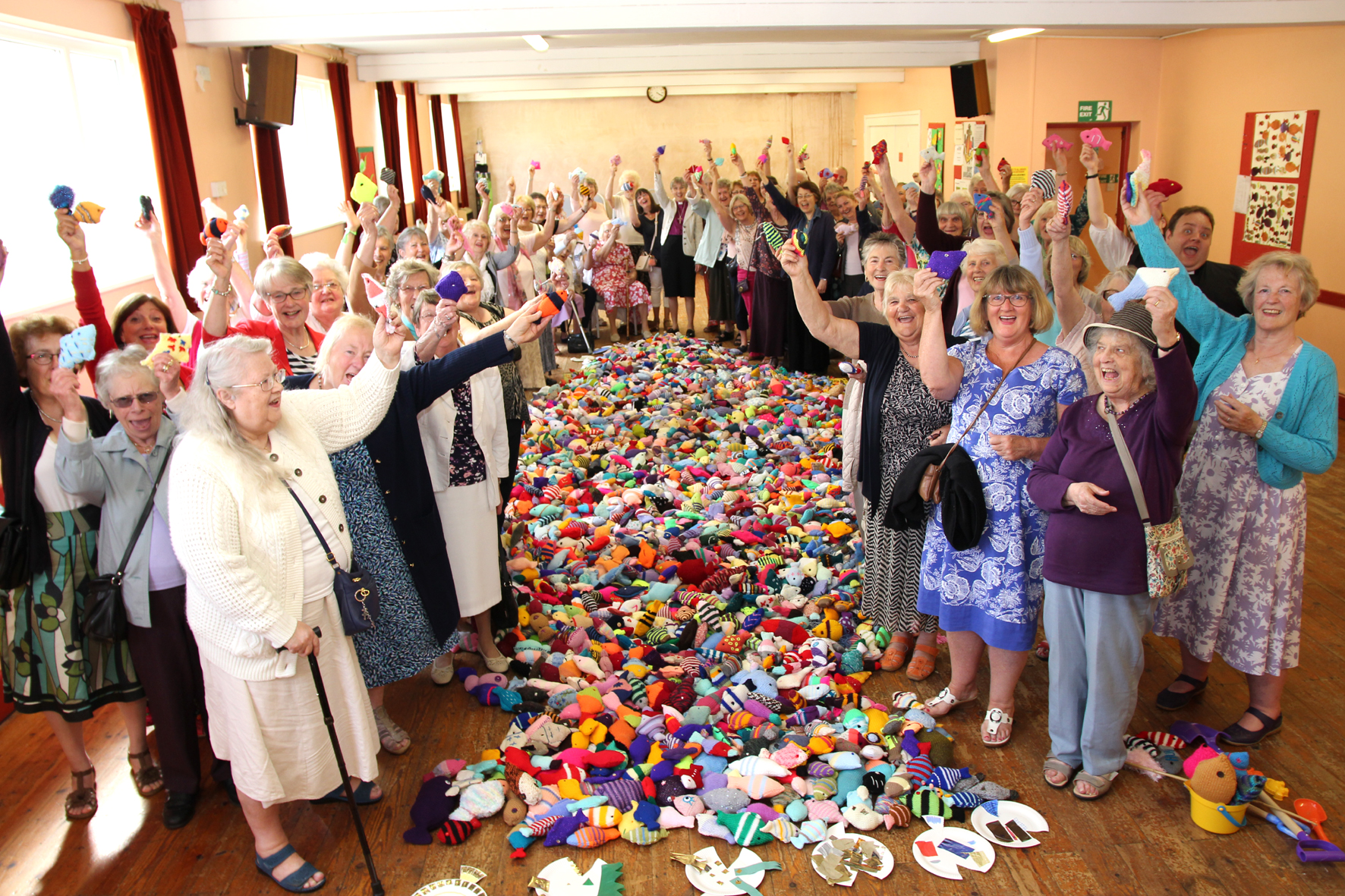 Knitters celebrate more than 4,000 fish

"Gesture of Kindness, Love, Welcome and Hospitality to the People in Hull"

Fish Saturday is coming to Hull later this month when the church partnership, Believe in Hull, stages a re-creation of a famous biblical story and will give away thousands of fish.
Feeding 5,000 takes place on Saturday 17thJune when volunteers from across the churches hand out a free fish sandwich to 5,000 shoppers and visitors as part of Believe in Hull's flagship summer event for 2017. In addition, they will be offered a knitted version as a souvenir, handmade by dozens of volunteers from around the country. The event, at The Rosebowl in Queen's Gardens, is being supported by The Bible Society, the North Atlantic Fish Producers' Organisation and Cooplands
The Bishop of Hull, the Right Reverend Alison White, who chairs Believe in Hull - backed by 90 churches in Hull and East Yorkshire - says: "I'm so proud of the volunteers who have all helped made this possible. What we are doing is a gesture of kindness, love, welcome and hospitality to the people in Hull and fish provides a wonderful connection to this great city and its story."
The event, which runs between 10.30am and 3.30pm, will invite visitors to have a freshly-cooked fish sandwich and choose a knitted fish to take away, plus enjoy an entertainment programme which includes a dramatic re-creation of the Feeding of the 5,000, music, puppet theatre, information stands and crafts.
Organiser Cathy Westby says: "We can't thank our supporters enough for the way they have helped make this event happen. Not least of all the volunteers who have created the 5,000 knitted fish. They have been coming in to us by the sackload. There is no charge for any of the activities we are offering on this summer Saturday – it is a gesture to the city and the people from the church in Hull and East Yorkshire."